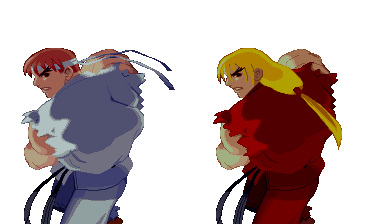 ---
Street Fighter Sprites Wiki is dedicated to the preservation of animated sprites, still images, video clips and audio from the sprite based Street Fighter games!
Ripping Street Fighter sprites is a hobby of mine, this wiki is purely for fun and is in no way meant to compete with the main Street Fighter Wiki.
All registered users are more than welcome to contribute to this wiki community, to help make it the best source for Street Fighter sprites!
Please read the Rules before contributing. Thank you!
Fair Use
Note* A large amount of credit for the code on this Wiki goes to Candy Crush Wiki
This site is under heavy construction. Many pages are incomplete and a large number of sprites are yet to be uploaded.
For the best experience browsing Street Fighter Sprites Wiki, please use Firefox!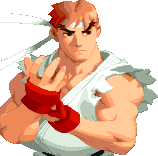 Ryu (リュウ Ryū) is a fictional character and the main protagonist of Capcom's Street Fighter series. He was created by Manabu Takemura and Takashi Nishiyama.
Having premiered in the first Street Fighter in 1987, Ryu appears as the lead character in the game, along with his best friend Ken Masters. Further games from the series show Ryu to be highly focused on his training, aiming to become the strongest he can. (more...)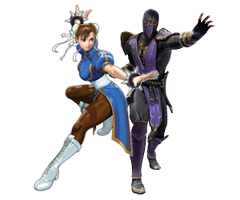 Check out the various Street Fighter related wikis on FANDOM!
Capcom Database • Fighters Library • Fighterpedia • Gaming • Marvel vs. Capcom • Street Fighter • Street Fighter EX • Street Fighter III: 3rd Strike Street Fighter Fanon • Street Fighter V • Street Fighter × Tekken
Other Fighting Games
Go to these sites for info or for help with your own wiki!
Bloody Roar • Darkstalkers • Guilty Gear • Injustice: Gods Among Us • Killer Instinct • Mortal Kombat • M.U.G.E.N • Punch-Out! • Rise of the Robots • Skullgirls • Smash Supreme • SNK • Soulcalibur • Super Smash Bros. • Tekken
Want your community included? See how!